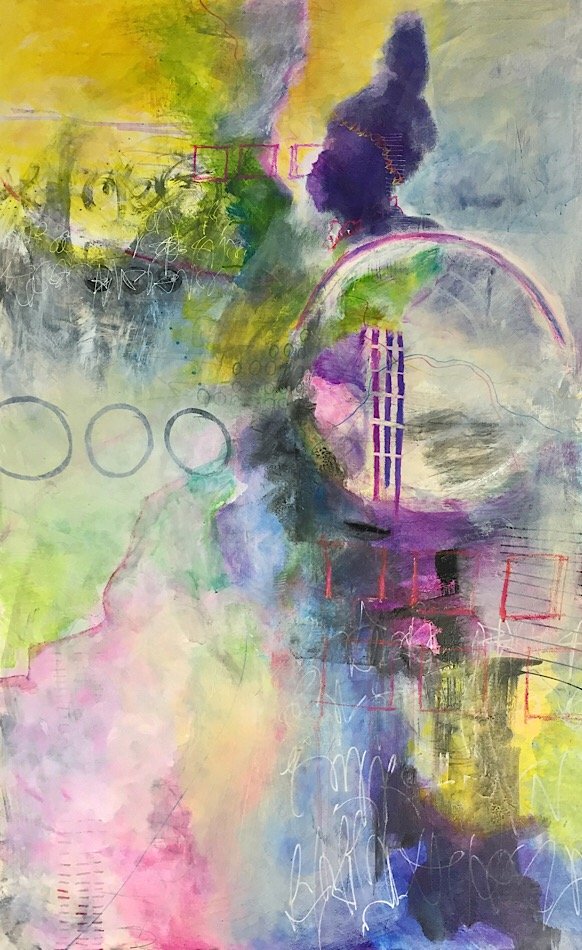 Ancestors Project – She Saw Hope
30"x48"
Mixed media on canvas 
$1500
© Karen Phillips
I am currently working on a new series that explores the hopes and dreams my ancestors had as children. What did my great great grandmother want to be when she grew up and how were her hopes and dreams shaped by her environment? Most likely I will never know the true answers to these questions. I can only use my imagination guided by research into my family history and the history of our country to create imagery that hints at the possibilities.
The painting above is the first in my new Ancestors Project series.