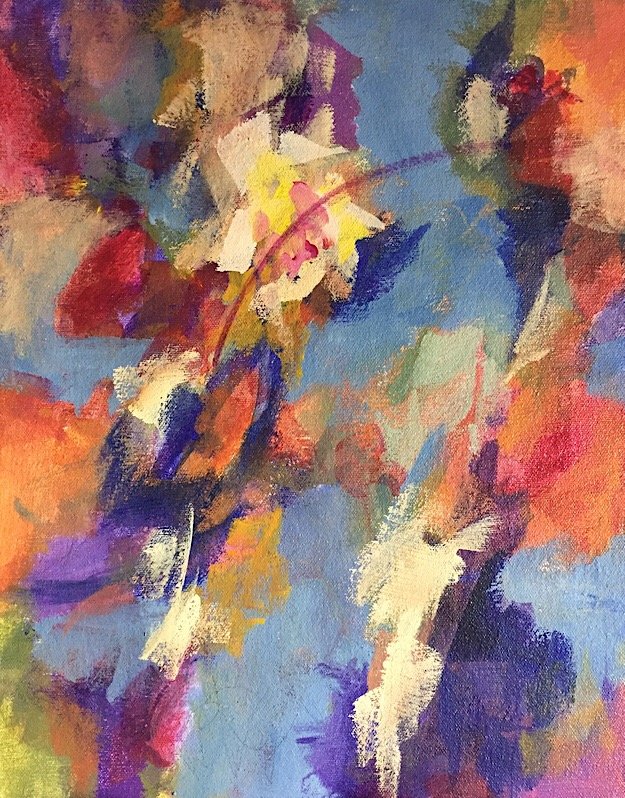 Did you hear? Spring is coming.
14"x11", acrylic on canvas board
$310
© 2019 Karen Phillips
At the beginning of this year, I decided to take a new direction with my art by learning how to paint better. When I started a new series of large paintings, I had this sense that my paintings weren't quite what I wanted them to be; there was something missing. So I enrolled in an 8-week online painting course and found what I was looking for.

For the past month and a half I've been making lots of bad art in the course. It's been exhilarating, confusing and, sometimes, frustrating. Being an artist is the hardest career I've ever had (that includes computer programming), but I love it. The longer I paint, the more there is to learn. Being open to experiment is the key.

Even though I felt a lot of the paintings I've been creating are ugly, I was really pleased with the painting above. I created it early on in the course because I was just so thrilled with what I was learning. It felt like Spring had come early.

What are you reworking right now? How has it improved your life? Comment below and join the conversation.